... welcome to the very first homepage of ...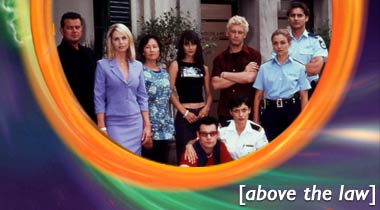 = Kristy Wright
as Belinda Clarke =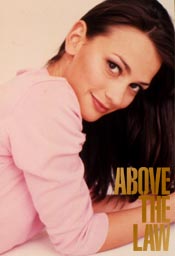 "Belinda Clark is like a deer," says Kristy Wright. "She's vulnerable, and attractive to predators. She started an international modelling career as a young teenager but now at 23 she thinks she's getting a little too old for the catwalk. She's doing casual modelling, trying to break into acting, and doing a lot of waitressing. Basically she's still a nice kid from the Western Suburbs who never really lost her childhood."

Kristy Wright will be best known to Australian television viewers for her long-running role as Chloe in Home and Away. She has also had television roles in The Adventures of Chuck Finn and Police Rescue.
---
Home | About the Show | The Characters | Episode Guide | Fanfiction | Mailing Lists | Links | Email
---
Last Updated: 18-March-200
Disclaimer: I do not own any of the characters or storylines, they all belong to Channel 10, Di & Hal McElroy, Tony Morphett and Co. This page is for entertainment purposes only. Please do not sue