... welcome to the very first homepage of ...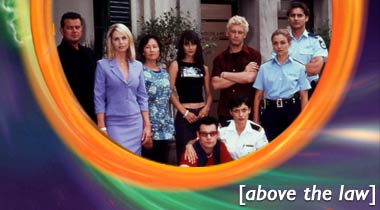 = Jolyon James
as Constable Con Stavros =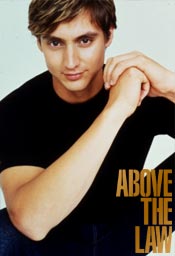 "A boy in a mansuit!" says Jolyon James of his character in Above The Law. "In becoming a policeman, Con believes he has convinced the world that he is a man in control. He's got the bike, and he's got the uniform, but unfortunately he also possesses a naivety that, although sometimes endearing, is usually infuriating and often lands him in trouble. He is a genuinely honest character with a lot to learn."

A graduate of the Western Australian Academy of Performing Arts, Jolyon James's theatre credits include The Cherry Orchard, A Midsummer Night's Dream, Into The Woods, A Little Night Music, and Les Miserables. Television credits include Blue Heelers, Never Tell Me Never, and Water Rats.
---
Home | About the Show | The Characters | Episode Guide | Fanfiction | Mailing Lists | Links | Email
---
Last Updated: 18-March-200
Disclaimer: I do not own any of the characters or storylines, they all belong to Channel 10, Di & Hal McElroy, Tony Morphett and Co. This page is for entertainment purposes only. Please do not sue