... welcome to the very first homepage of ...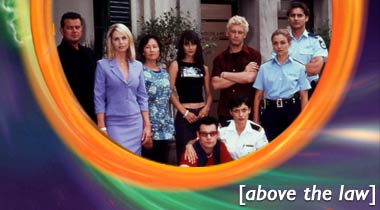 = Bridie Carter
as Senior Constable Debbie Curtis =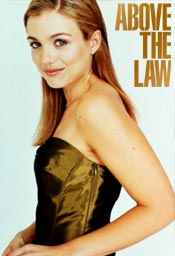 "Debbie Curtis can spot a wanker a mile off," says Bridie Carter of her senior constable character. "She's a country girl, which seems to give her an earthiness and a no-nonsense approach to life, and she's strong, independent, loyal and compassionate, a survivor. She's excellent, and a real gift for me, as an actor, to play."

Since graduating from NIDA in 1994, Bridie Carter has enjoyed constant work in Australian film and television, with television credits including GP, Home and Away, Kangaroo Palace, Simone de Beauvoir's Babies, Water Rats, Murder Call, and All Saints. Film credits include Snowdrop, Fresh Air, and 14 Tales Of Winter
---
Home | About the Show | The Characters | Episode Guide | Fanfiction | Mailing Lists | Links | Email
---
Last Updated: 18-March-200
Disclaimer: I do not own any of the characters or storylines, they all belong to Channel 10, Di & Hal McElroy, Tony Morphett and Co. This page is for entertainment purposes only. Please do not sue