... welcome to the very first homepage of ...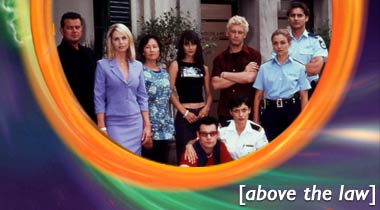 = Nicholas Bishop
as Matt Bridges =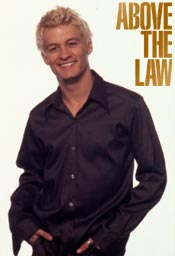 "Matt is a person who everyone comes to, not only for a gossip, but for a shoulder to lean on, and it's nice to play a character whose outlook is really positive, a genuine Mr Nice Guy," says Nicholas Bishop. "He likes a joke and he doesn't let things get him down, and he has an energy that hopefully effects those around him. I've never played a chef and, interestingly for an actor, I've never even worked in a restaurant, so that's been a challenge."

A 1997 graduate of NIDA, Nicholas Bishop has appeared on television in Wildside, Home and Away, Heartbreak High, Murder Call, and Water Rats. His theatre credits include Othello, Hamlet, and Macbeth, and he will be seen in the soon to be released Australian feature film, My Mother Frank. Other film credits include Occassional Course Language and The Sugar Factory.
---
Home | About the Show | The Characters | Episode Guide | Fanfiction | Mailing Lists | Links | Email
---
Last Updated: 18-March-200
Disclaimer: I do not own any of the characters or storylines, they all belong to Channel 10, Di & Hal McElroy, Tony Morphett and Co. This page is for entertainment purposes only. Please do not sue