... welcome to the very first homepage of ...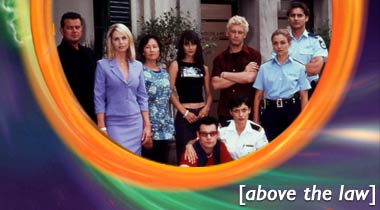 = Alyssa-Jane Cook
as Olivia Murray =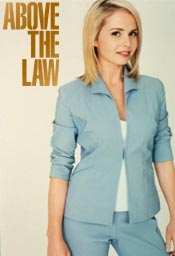 "Olivia Murray grew up in what she thought was a normal-ish family in the Eastern suburbs," says Alyssa-Jane Cook of her on-screen counterpart, "but she's just discovered that her father is an underworld criminal so she's dealing with a vortex of emotion at the moment – she's walking an emotional tightrope and can be happy one moment but then something happens that brings her right down to a desperate and sad point."
A successful head-hunter, the feline Olivia has reluctantly put her rocketing career on hold while she deals with her father's messy affairs. Her sheltered upbringing has left her unprepared for the decisions she has to now make, and the danger she faces. "Essentially she's lovable," says Alyssa-Jane, "but she's hard to get through to. She's complex, humourous but quite fragile, tough, but also vulnerable. She's independent, honest and stubborn, and whilst she doesn't have a love in her life, she wants to be loved."
Alyssa-Jane Cook is well remembered for her role as

Lisa in Network Ten's E Street. She has also had guest roles in GP, A Country Practice, Time Trax, and F.A.R.S.C.A.P.E. She was alsohost of The Brady Bunch Special and Sex/Life, and is a regular guest on Beauty and The Beast. Her theatre credits include The New Rocky Horror Show, Crimes of the Heart, and A Bedful of Foreigners.
---
Home | About the Show | The Characters | Episode Guide | Fanfiction | Mailing Lists | Links | Email
---
Last Updated: 18-March-200
Disclaimer: I do not own any of the characters or storylines, they all belong to Channel 10, Di & Hal McElroy, Tony Morphett and Co. This page is for entertainment purposes only. Please do not sue