... welcome to the very first homepage of ...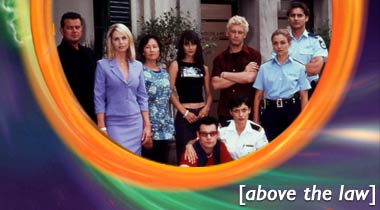 = Teo Gebert
as Skeez Giovanelli =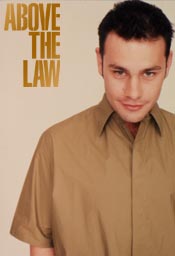 "Skeez Giovanelli is a big kid at play in a huge city," says Teo Gebert. "He came with his sister Vicki to Sydney from Wollongong to study law and within a year, much to the chagrin of his parents, he dropped out of university to pursue his new love, dance DJ. Intelligent, compassionate, at times wild and kooky, Skeez loves life and wants everyone else to enjoy it as much as he!" Pity he and his sister are like oil and water.

Teo Gebert has studied at the Ensemble Studios and the Australian Theatre for Young People. His theatre credits include Galileo, Blackrock, Waiting Rooms, and Lost in Yonkers. His television credits include The Feds, GP, and Family and Friends, and film credits include Sniper and Terra Nova.
---
Home | About the Show | The Characters | Episode Guide | Fanfiction | Mailing Lists | Links | Email
---
Last Updated: 18-March-200
Disclaimer: I do not own any of the characters or storylines, they all belong to Channel 10, Di & Hal McElroy, Tony Morphett and Co. This page is for entertainment purposes only. Please do not sue