... welcome to the very first homepage of ...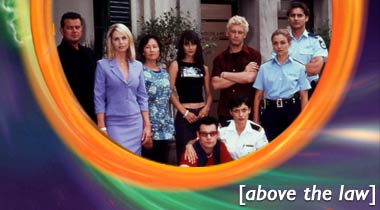 = Meme Thorne
as Sunny Rodriguez =
"Sunny Rodriguez is a feisty, no-nonsense working woman who speaks her mind and treats everyone equally," says Meme Thorne of her character, Pete Murray's housekeeper. "Sunny knows a lot, and observes everything but she keeps silent – except when it matters. Her own past is a mystery, but that slowly unravels, and I look forward to the growing journey that Sunny undertakes."

Meme Thorne has appeared in the Australian feature films Robbery Under Arms and The Plumber, and in the television series Wildside and Murder Call. She has also worked extensively with the Sidetrack theatre company in Sydney.
---
Home | About the Show | The Characters | Episode Guide | Fanfiction | Mailing Lists | Links | Email
---
Last Updated: 18-March-200
Disclaimer: I do not own any of the characters or storylines, they all belong to Channel 10, Di & Hal McElroy, Tony Morphett and Co. This page is for entertainment purposes only. Please do not sue