... welcome to the very first homepage of ...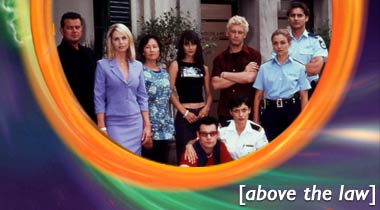 = Ingrid Ruz
as Vicki Giovanelli =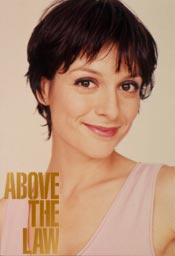 "Vicki is high energy personified," says Ingrid Ruz of her character. "She grew up in Wollongong dreaming of being a doctor, but when her family's limited resources were channelled into her brother's law training instead, she refocussed and now she's part of a hot paramedic team. She works hard, parties hard, and if she has one big failing, it is her unerring attraction to Mr Wrong."

Also a graduate of the Western Australian Academy of Performing Arts, Ingrid Ruz was last seen on television in a lead role in the successful ABC series, Queen Kat, Carmel & St Jude, playing Jude Torres. Other television credits include Never Tell Me Never, and State Coroner. She has appeared in a number of short films, and recently had a role in the feature film Mission Impossible 2.
---
Home | About the Show | The Characters | Episode Guide | Fanfiction | Mailing Lists | Links | Email
---
Last Updated: 18-March-200
Disclaimer: I do not own any of the characters or storylines, they all belong to Channel 10, Di & Hal McElroy, Tony Morphett and Co. This page is for entertainment purposes only. Please do not sue